Delightful Desserts featuring Chef Joe Rivers serves over 27 flavors of cakes and creates an endless array of other desserts like flavorful pecan pie, banana pudding, peach cobbler, short-cakes.
If you like delicious fresh baked cakes and desserts made from scratch, then Delightful Desserts is your number one choice where you can buy cakes by the slice or whole for birthdays, weddings, dessert for dinner or any other occasion.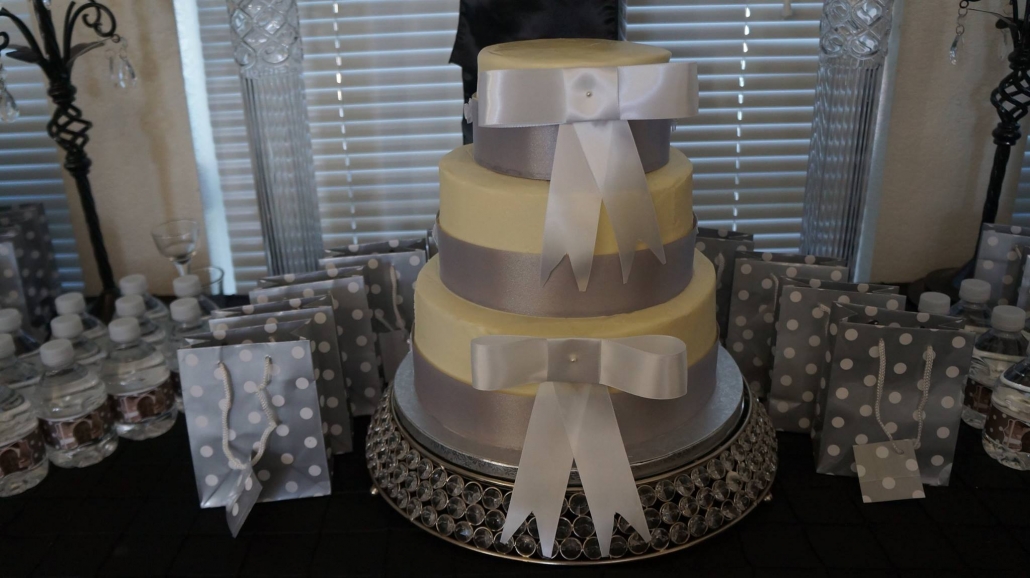 Elegant 3-Tier wedding cake serves approximately 112 people. This cake was created for a birthday event.